Price Match Guarantee - The Gems Co..
WHAT IS TGC 365?
At The Gems Co., we want you to shop confidently. TGC 365 is our promise that you won't ever have to wait for a sale. We offer our jewelry to you at our best price every day, without ever going on sale. With years of experience in the US jewelry retail space, we feel it's our obligation to you to reduce the friction in online shopping by eliminating the high-low pricing game that exists today with most retailers. We believe that making our pricing simple and transparent for our customers is the best, and most ethical, way to do business. Today, we can proudly say that The Gems Co. is one of the few jewelry retailers that doesn't believe in marking up our prices, and then reducing it with a sale every now and then. So, whenever you visit Gems Co., you will find the best prices on our jewelry. Always. 365 days a year.
---
HOW DO WE DO IT?
We have been fortunate to partner with some of the most elite manufacturers around the world. With access to direct sourcing of our lab created diamonds and world-class jewelry manufacturers, we can cut the middleman fees and pass the savings directly to you. We buy our lab grown diamonds directly from highly reputable diamond growers with whom we have built strong relationships over the past years. These laboratory grown diamonds are then sent to a manufacturing facility that works exclusively on The Gems Co. jewelry. There, expertly trained craftsmen work their magic to make our designs come to life, and your dreams come true. By responsibly managing our overhead, consolidating global shipments, and negotiating strong contracts with our carriers and suppliers, we can be confident that we are offering our customers the most competitive pricing that any retailer can offer today.
---
WHY NO SALE?
Buying an engagement ring, or any piece of luxury for that matter, can be a daunting process. Trust us... we get it! There is a lot to consider when purchasing jewelry, either as a gift or for yourself. You shouldn't have to worry about whether or not you're getting the best deal, and we don't want to put you through that. Jewelry retailers' sale practices have caused years of frustration, buyer's remorse and distrust in the diamond industry. We at The Gems Co. want to do away with these negative connotations attached to the diamond industry and make it a stress- free process. In fact, we think buying jewelry is a celebration. Engagements and anniversaries. Birthdays and holidays. New babies, promotions, and all other celebrations in life! So, shop at Gems Co. with the assurance that you are getting our most competitive pricing, no matter what month or day of the year. No huge mark up/mark down games here. We want you to have the BEST deal ALL the time. So here we are, shouting from the rooftop: "No sale, no worries! Only TGC 365best prices all year round!"
A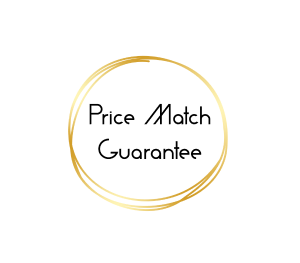 WHAT IS PRICE MATCH?
Price Match is our guarantee that you are getting the BEST possible PRICE on lab grown diamonds in the market. If you feel that another U.S. retailer offers a similar diamond at a better price, we'll match it. Easy as that. Since we source our lab created diamonds directly from the diamond growers, we can assure you that our pricing is the most competitive in the market today.
---
HOW DO YOU PRICE MATCH?
A couple of points to keep in mind before you price match:
Price match is for loose diamonds only, and it does not cost you anything to use this service.
Our Customer Service team members are full-time employees who are trained to ensure the most fair evaluation of your Price Match request.
Our Customer Service team does NOT work on commissions, so they are in no way incented to sell you TGC diamonds. They will assess your request in a fair manner and ensure accuracy of the match.
To start, compare our loose diamonds to any retailer's loose lab grown diamond of the same quality. Please be sure to compare apples to apples when reviewing the diamonds. This includes all 4 Cs: Carat weight, Cut (including the shape), Color, and Clarity. These four diamond attributes need to be the same between the two compared diamonds. Please make sure that the diamond you evaluating, is sold on a public-facing website domain of a legitimate retailer, and not a private seller. If you feel that our diamond is more expensive than another retailer's diamond (with the same parameters of the 4 Cs), then please email us, and one of our qualified agents will be glad to assist you. If all the parameters are exactly the same, and our price is higher, we will match the lower price you found, that is a promise!
---
WHY ONLY PRICE MATCH ON LOOSE DIAMONDS?
Every piece of hand-crafted jewelry is unique; unique in style, carat total weight, gold weight, dimensions, and the way it is created. Even the craftsmanship differs from jeweler to jeweler, which includes diamond setting techniques, the number of times it is polished, as well as the thickness of the rhodium plating. Hence, it is impossible to compare it with another similar piece in a fair manner. To keep things simple, we avoid matching prices on any finished piece of jewelry for all the reasons listed here.
Nevertheless, we can assure you that with our expert bench jewelers, meticulous setting techniques, and stringent quality control procedures, we will deliver to you an exquisite piece of jewelry at our very best price, and likely the best price in the market. You will find true value and beauty in every piece of The Gems Co. lab created diamond jewelry. We thrive on our customers' satisfaction, so nothing would give us more pleasure than making sure that your special piece is exactly what you expect it to be. If, by any chance, you are dissatisfied with our jewelry, please feel free to email us with your concern. Our team is available to answer your questions.
---
PRICE MATCH GUARANTEE TERMS & CONDITIONS
Price Match is only available on loose lab grown diamonds, and not finished/complete pieces of jewelry. Diamonds available to be set in our Design Your Engagement Ring section are eligible for Price Match review.
The competing price should be publicly visible to all, and cannot be a unique or individual sale. Diamond marketplace sites that average listings from other retailers are not eligible for the pricematch program.
The two lab created diamonds being compared must have the same characteristics of carat weight, cut, color and clarity, as well as the shape. The Gems Co. agents will have the sole discretion of whether or not the diamonds are comparable.
The Price Match Guarantee is applicable only before you make your purchase with us. We will not, in any circumstance, issue a partial refund due to a Price Match requested after the purchase is made.
To authenticate the compared pricing, the customer must provide our diamond consultants with a link to the competitor's diamond. All Price Match requests must be made via email to contact@thegemscompany.com.
The diamond must be from a legitimate certified retailer and not an individual or private seller. Price Match Guarantee is not eligible for resale or commercial uses.
The lower price must be in effect at the time that your request is being verified by TGC. We will not entertain expired offers or prices.
Pricing of the competitor's diamond must be in USD.
The competitor's diamond should be an item that can be purchased at the time of comparison and should be in-stock.
Special promotions by the competitor such as rebates, gift certificates, bundled products and "buy one, get one" offers are not eligible for the Price Match Guarantee.
Pawn shops and auctions (websites or brick & mortar stores) are ineligible for the Price Match Guarantee.
The Price Match Guarantee cannot be combined with any influencer or affiliate partner offers including offers, coupons, loyalty, rebate, or reward partnerships.
The Price Match evaluation by our agents may take up to two (2) business days. Customer will be informed of the decision, and should the Price Match be awarded, a one-time coupon code matching the price will be issued via email.